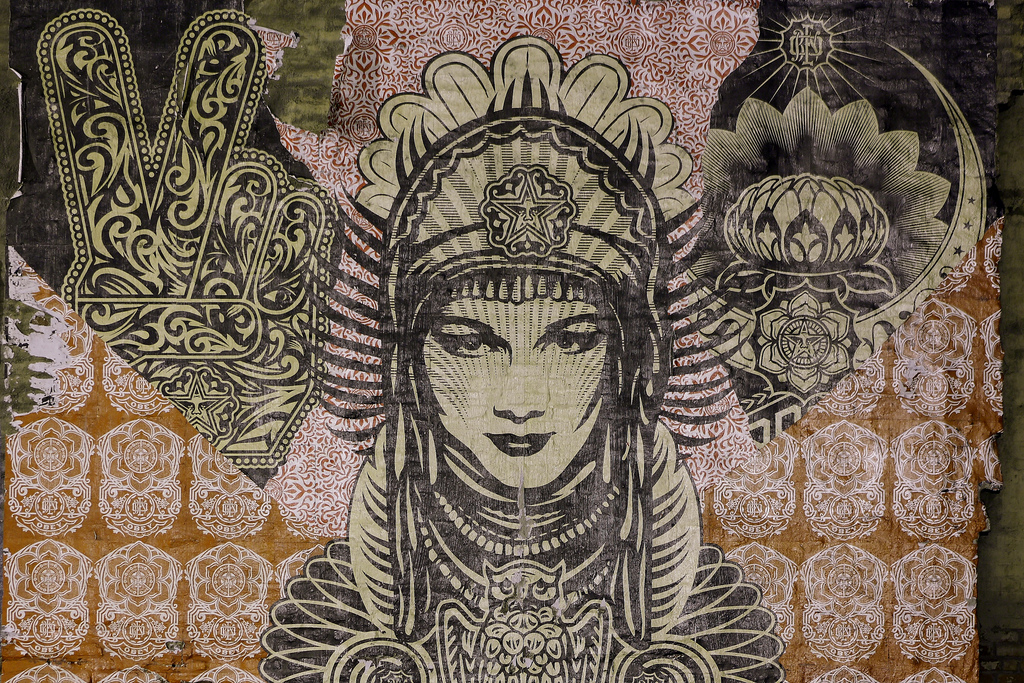 Edited March 2017 to say: Wow. I no longer freak out about my body like this; it's a bummer to read and remember I was once in this place. I'm keeping it up in case you're currently it this mindset. Hope it helps.
I'm excited to report a seemingly spontaneous expansion of my thighs. I think the ultimate cause is stress. Regardless, really awesome. <3
OK honesty: I don't take weight gain well at all. I'm terrible about it, in fact, and let even the slightest new poundage eff with my mood and ruin my day. I have a long history of this–complete with 5 years of anorexia and bulimia (which had much more to do with OCD than body image, but that's another post. Or ebook!!!!!!!)–and although it will likely be an endless struggle for me, I've invested a significant amount of time into learning (teaching myself, really) how to change my mental state when the bummed-out feeling starts to get ridiculous. And I've had success.
I've found that, in general, there are two effective plans of attack for making peace with your body: Act or Accept. With my recent "WHERE did these thighs come from?!!!!!" discovery, I felt inspired to share those with y'all today.
Act
Make Healthy Food Choices
This is both obvious and boring, so I'm not spending much time on it. Personally, I feel a tiny bit better about my appearance when I successfully avoid eating crap and choose something I know is good fuel for my body instead (or, if I just manage to avoid overeating, which is a far bigger issue for me). And a tiny bit is certainly something.
Work Out
Also an obvious tactic, but a non-boring one. Here's why: We know the exercise endorphin rush is experienced by the body as drug-like, and I'd argue some of the mind-altering effects of drugs are felt as part of the rush as well. Not much makes me breathe a sigh of relief about my disappearing abs than the aftermath of a workout. I think the fantastic post-exercise mood coupled with a sense of control over the situation (Shit. My stomach's getting flabby. But hey! I just worked out! I'm taking care of this problem!) is what's at work here.
Accept
You Can't Change It By Thinking About It…
"All I can do is move forward." I literally say this to myself in my head when I'm ruminating over dumb things like my three new extra pounds. Maybe it isn't stress; maybe it's all the wine, dark chocolate, fancy dinners with foodie John, and general bottomless pit-ness that I swear I was born with. But it doesn't really matter what caused the weight gain; I can't change the past. It's there, so all I can really do is go on with my life, and maybe be a little more disciplined with diet and exercise moving forward. But looking at it, talking about it, hating it, etc. will not make it go away, so it's wasted effort.
…Or Can You?
But listen, I think you (and I) need to get real about why the weight is there in the first place, especially if it's on the lower body. Mark at Mark's Daily Apple explains why loathing your ass, hips, and thighs could almost be considered disliking being healthy, which is whack, you know? Here's his summary:
Women – don't be concerned about a little (or more than a little) subcutaneous body fat, especially on your lower body. If you've been trying in vain to lose that stubborn jiggle on your thigh, consider that maybe, just maybe it's there for a reason. Even if you're not interested in having a child, it's likely that the presence of lower body fat indicates good health. You don't have to get pregnant, but the ability to do so is probably a marker of good health, and the research outlined above suggests that classically feminine patterns of fat deposition are healthier than classically male patterns.
(The full article linked to above has a lot great info. Check it out after you've read every single page on Alternative Badassery. All my tweets, too.)
So OK, you can't change your body by thinking about it. But you can change your attitude by thinking about it, with the above information as your guide. And that's immediate. And that's awesome.
I'm never excited to see a larger version of myself in the mirror, but experience has taught me that acting or accepting are the only ways I can mentally move on. Give 'em a try.
***
Discuss
Would you say you're at peace with your body? What else can we do to stop hating on ourselves?
Liked this post? Maybe sign up for email updates. Cool bye.