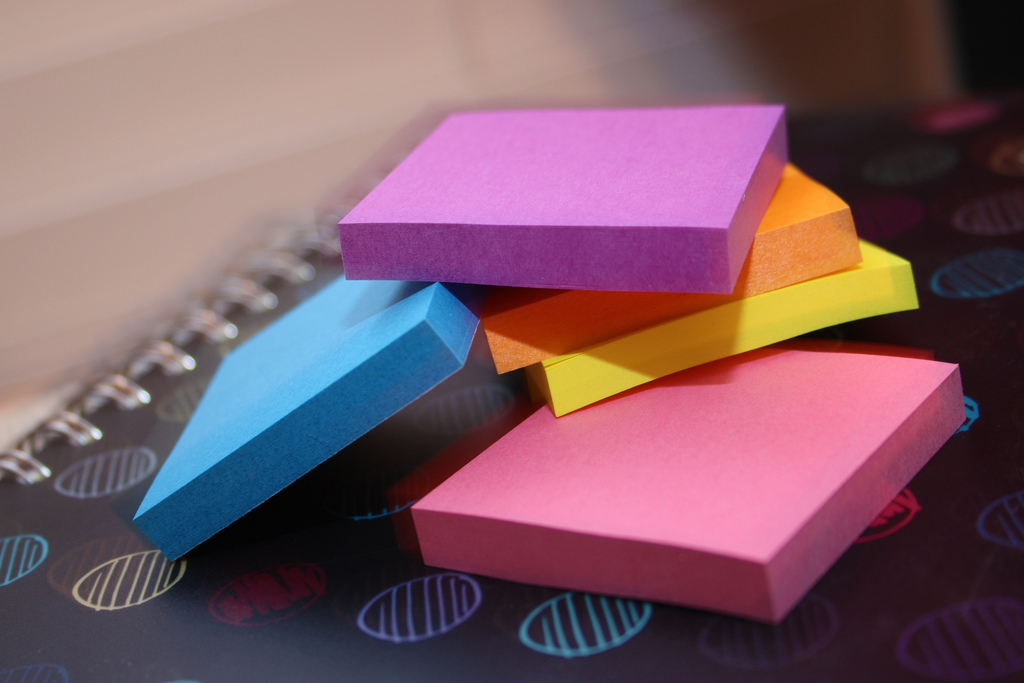 These steps make up a non-negotiable practice you must implement if you're serious about making your blog great. I learned/am still learning it the hard way, and I'd bet plenty of bloggers can relate.
1. Pause EVERYTHING to Record a Post Idea
YOU WILL NOT REMEMBER. Never, ever ever. If you don't get it out of your head and into writing, the idea will be gone and will never return. It blows my mind how easily a "perfect" blog post topic can leave me. Accept the inconvenience and commit to interrupting anything and everything–your workout, a fancy dinner, a nice shower (write that shit down naked, I'm serious. It's worth it.)…
I'm caught jotting down ideas in the weirdest of scenarios.
2. Use Your Phone
You can keep a notebook or something to physically write down your thoughts if you prefer, but using my phone is much easier for me–who doesn't always have their phone on them? No one I want to be friends with, that's who. If I have the time and patience, I'll open the Google Drive app, and record my musings in my "Post Ideas" doc; otherwise, I just email it to myself.
I know a lot of bloggers rave about Evernote for collecting and organizing their notes, but I've yet to give it a try. I hear good things, though.
3. Keep it to Two Places, Max
Have designated "potential post topics" areas, and use them consistently and nothing else. If you've got post ideas on your phone, in your inbox, in a notebook, and on pieces of scrap paper on your desk, you're going to lose your mind trying to keep track of it all.
I mentioned I use a Google doc–this is my master list of ideas, and it's (sort of) organized by category. Ideally, I'd always stop to consider the best category and angle for a new topic, pull up my list, and record accordingly…but fuck that, you know? Emailing a messy bundle of thoughts to myself is much easier, and when I have time, I sort them out a little and transfer a slightly better version to the Post Ideas doc. ("Slightly" being the key word here. It's way more important to be thorough with the details than to aim for something well-written, which brings us to…)
4. Leave No Detail Behind
Completely empty your brain of all thoughts associated with this idea you have. You're not going to remember these either, I promise. You think you'll look at the topic you wrote down and recall precisely how you wanted to present it and the points you wanted to make, but you'll actually remember like a quarter of what you were originally planning. WRITE ALL OF IT DOWN, and don't stop until you can think of nothing else related. Realize you can throw out any of the crap you're recording later. It's much better to have too much to work with than not enough.
***
Discuss
How do you ensure you never forget a post idea? What method(s) do you use to keep track of potential topics?
Liked this post? Maybe sign up for email updates. Cool bye.