What I Learned From Landing—& Promptly Leaving—My Dream Job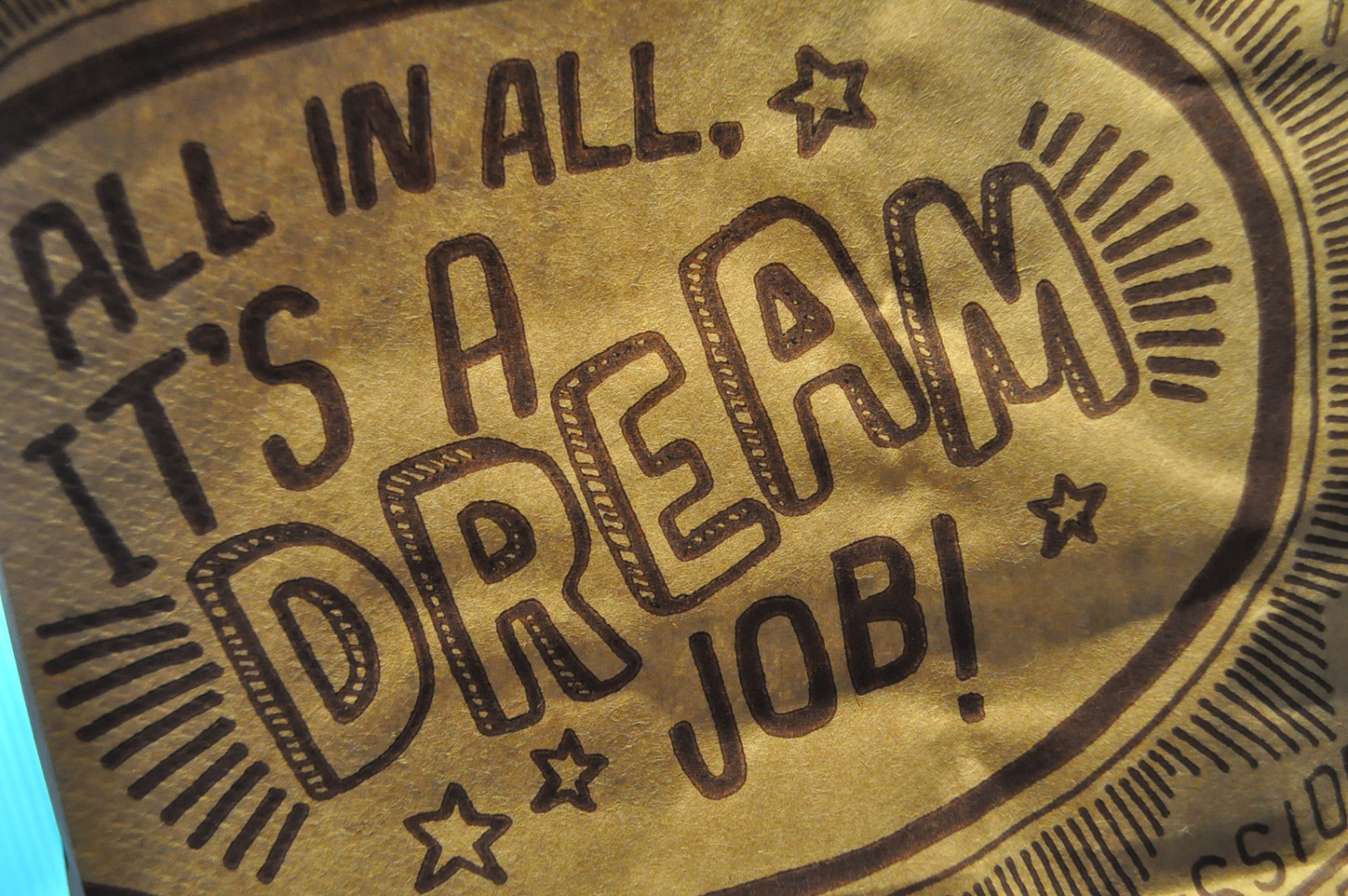 About a year ago, I left a manager and team I adored for what I thought was my dream job. I was wrong; it was very much not my dream job (let's call it my "nightmare job"). Now, I genuinely don't want this post to be a bash fest, but the 6-month period in which I struggled through this role was a slap in the face I must write about. Because I always, for whatever reason, feel compelled to be authentic. Having this experience—and feeling like I took away lessons from it—and not sharing it feels inauthentic to me. Like I haven't told the world the whole truth.
So here's what I learned.
I Learned That Nothing Zaps Me of Energy & Motivation Faster Than Micromanagement
Prior to taking the nightmare job, I would have told you I disliked micromanagement (doesn't everybody?). But this job taught me it's an absolute deal-breaker for me. I was working in an environment of rules, "suggestions," and worst of all, mistrust. I was given instructions on how to manage my projects (uh, didn't you hire me to handle this?), questioned when I didn't constantly communicate what I was doing (instead of just doing it), and even told how to respond to certain emails (oh! oh! and how to manage my motherfucking inbox. Seriously!). Ugh. Kill me.
I think my brain just started to shut off at some point. I was a puppet; that's what it seemed they wanted from me. Just follow the rules, do what you're told, don't think for yourself, don't color outside the lines… I despised it.
I Learned That the "Right" Industry Doesn't Necessarily Lead to Job Satisfaction
The only reason I was even open to leaving the job I had before the nightmare job was that the former was in the IT software industry. I just felt like I'd never do great work in that space—not fine, not good, but great. It's not a subject I naturally grasp. But lifestyle-y stuff? Hell yeah. Let me focus on health & wellness or career strategies or personal development or something along these lines, and I'll knock your socks off. I'll be the most effective, most inspired employee you've ever had.
Well, LOL at that. The nightmare job was in health & wellness. But the role itself was wrong for me, as was the culture and even the brand (see bonus learning below).
There was a time when I thought the industry of a job mattered most to me, and that my actual responsibilities, my manager, my team, the culture, and everything else were minor details. I thought as long as the industry was a match, I could make almost any job work. Wrong-o, Cass.
Fast forward to today, and I have the best manager in the world; work with crazy-smart, super-chill people; get to focus on my strengths; am afforded generous amounts of autonomy, flexibility, and creative freedom…and I'm in the tech industry. Haha! Tech?! Is tech a "Cassie" industry? Oh god no. Am I happy? Yep. Am I good at my job? Yep. Who'da thunk?
Industry ain't everything, kids.
I Learned That This Whole Thing Was Actually All My Fault
I'm an idealist. This is, uh, not a good thing sometimes. It certainly wasn't in this case. When I was approached about the nightmare job, here's what I heard: health & wellness brand! work from home! social media & editorial role! What I didn't hear: health & wellness personal brand; work only from your home office, no coffee shops or anything; social media analyst & editorial (not writer) role. (Not that these things are inherently negative, they just are for me.) I didn't hear these things because I didn't want to; I wanted to focus on the good, exciting, in-alignment stuff.
I also just assumed the culture would be Cassie-friendly. I never saw the micromanagement coming. Oh, and the near-constant collaboration, omigod. Didn't see that either. Again, it's not that these things are universally bad, they're just bad for me. And my rose-colored glasses prevented me from seeing them. I didn't ask enough questions, and I didn't give the negatives the weight they warranted.
It's hard for me to recognize and appreciate faults in something I've romanticized. And it's hard for me to not romanticize things when I get excited about them. I'm hoping this particular rude awakening has taught me a lasting lesson, though.
Bonus: I Learned That a Super-Sweet & Flowery Writing Style Just Doesn't Come Naturally to Me
And it never will. And I never want it to.
🙂
image credit: The Dream by atsuke via CC BY-NC-ND 2.0
Liked this post? Maybe sign up for email updates. Cool bye.