Marketing for People Who Hate Marketing: A Better Strategy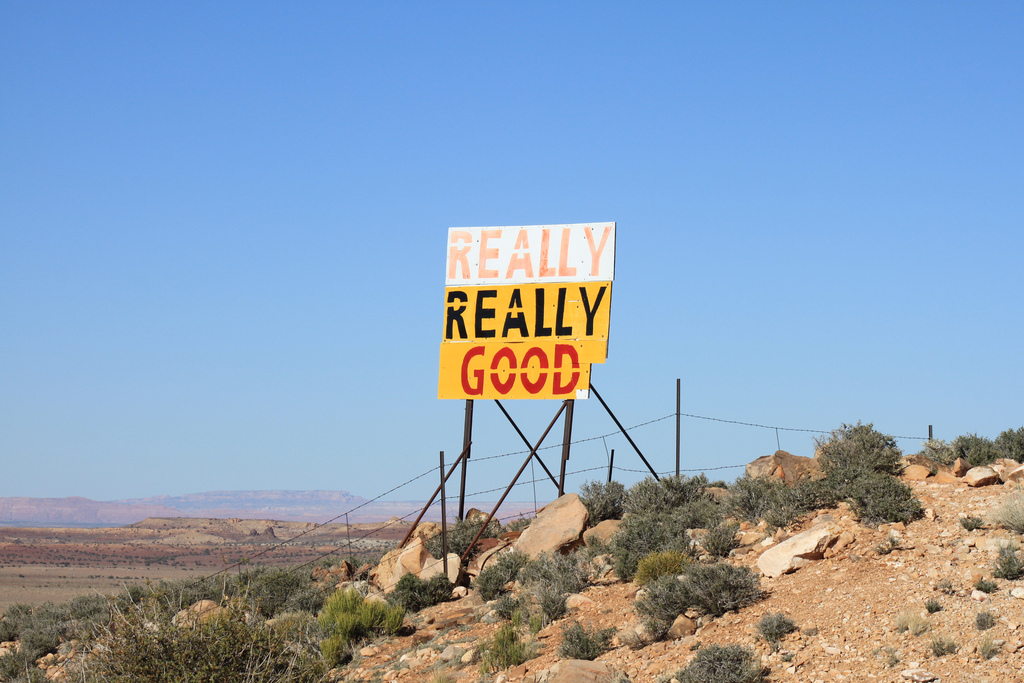 I haven't exactly kept my distaste for marketing a secret. In an email to Penelope Trunk, I described myself as "a marketer who hates marketing." It's true—it's a terrible fit for me.
Well, most of it. But we'll get to that…
Even if you don't actually work in a marketing position, you're quite likely marketing if you're part of modern working society. If you're not marketing your company's stuff, you're marketing your own stuff. Or, you're marketing yourself to an employer. In some way, we're all doing it.
And a lot of us despise it.
Why We Hate It
I think my own loathing of the practice can be boiled down to two main issues, which I'd be willing to bet most marketing haters can relate to.
1. It Feels Shady
At least most of it does, right? It feels so WRONG to me. It feels like trickery. And it makes me feel so dirty that I'm good at it. I can use certain words, deliver a message in a specific way, display content in a psychologically appealing fashion—I can get you to take the action I want.
Gross, who am I?
I hate that I'm influencing buying decisions like this. I feel like I'm effing with you. And I don't want to eff with you, friend. I want you to know the facts and have all the information, and purchase (or not) at will, with no prompting from me.
2. It Feels Unnatural
I don't set out to deceive people in my everyday life. I'm, like, the most honest girl ever. I almost can't not be honest. Most marketing efforts run counter to my natural preferences for disseminating truth, and for helping people (not getting them to buy my shit).
I also don't really try to stand out. I'm not shy or anything, but I'm not looking for attention, which is exactly what I feel like I'm doing when I'm marketing. It feels jarring against my M.O.
Why We Need to Stop Hating It
Let's assume you have something worthy of others' investment. Something that really is great (like yourself) or that really will help people or make them happier. Now, people don't magically know you exist, or that your company/product/service/website does. That's the gist of it, ya know? If you build it, they won't necessarily come—you have to tell them about it.
And there's so much noise out there—so many marketing messages competing for our attention—that unless your goal is to fail, you have to find a way to capture some of that attention and let people know about you and your offer.
Allow Me to Make Your Day By Saying This: Inbound Marketing
We get to stop screwing people, you guys!
The inbound marketing philosophy can be simplified this way: instead of pushing your message on people, you're pulling them in. And a big part of pulling them in is providing super-valuable content (a.k.a content marketing)—blog posts, how-to guides, checklists, whatever. You're being helpful, and they're coming to you as a resource, and then they trust you, and then they buy your stuff, which is good stuff because you're a good person… IT'S SO BEAUTIFUL.
Write applicable articles. Develop handy whitepapers and reports. Be useful and generous on social media. Give your people the information and guidance they're looking for, and the selling will take care of itself.
This is good marketing. This is effective marketing.
This is marketing we can stop hating.
***
Discuss
How do you feel about marketing? Have you tried any inbound marketing tactics?
Liked this post? Maybe sign up for email updates. Cool bye.