The Best Career Advice I Ever Got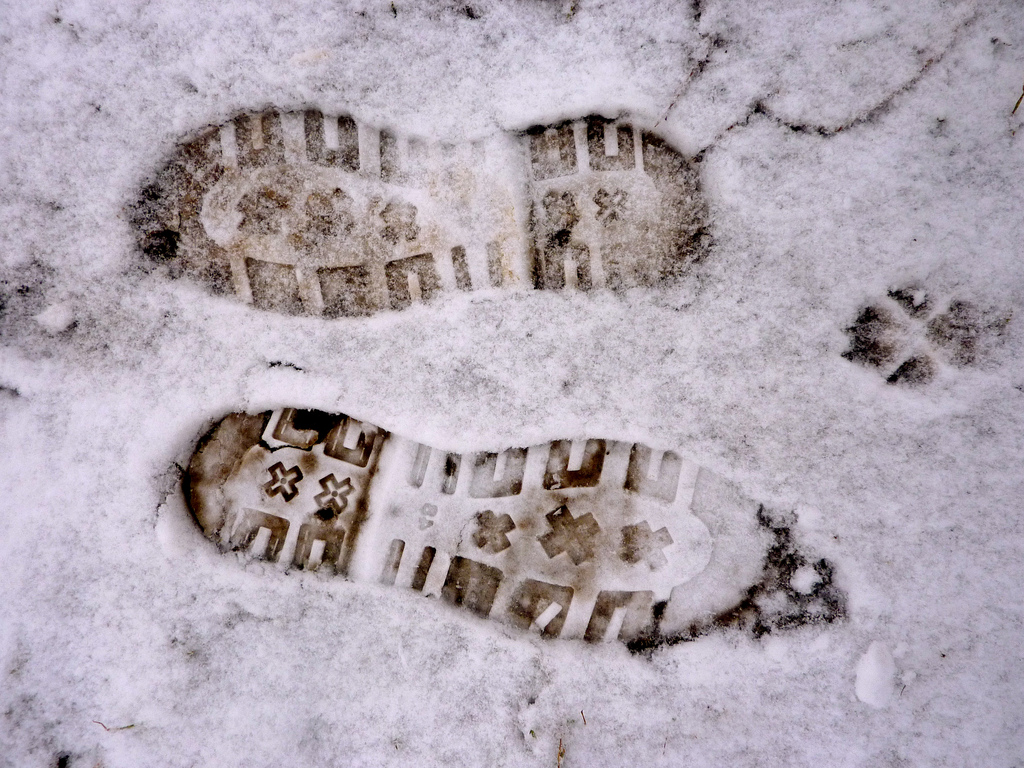 I spent a good four months in a quarterlife crisis, and it felt like torture.
It was torturous for my friends and family, too, because I couldn't shut up about how it was just about to drive me insane that I couldn't choose a direction to go with my professional life. I'd go from feeling like I was really close to making a decision to realizing I actually had no fucking clue, sometimes within the same day.
I would ramble incessantly to them about a profession I was currently exploring and jazzed about, and, bless their hearts, they'd listen and try not to piss me off, and then I'd blow up anyway when I realized that career wasn't going to work for me. And then I'd find a shiny new profession, and I'd dive in and start researching and start telling my best friend Kyle how I could see myself doing this…
God, this went on and on and on.
But one night, my boyfriend spelled out to me what he thought my problem was. I can't remember his exact words, but it went something like, "Cassie, everything you're doing [self discovery exercises, skills assessments, etc.] is telling you your mind is creative. But you keep saying you want to make a lot of money. You need to decide which goal to let go of: doing something your brain is well-suited for, or doing something that will get you a high paycheck."
Know Your Personality Type
And then I was like, HOLY SHIT HE'S TOTALLY RIGHT. I had identified my personality type (INFJ) and really latched onto it because I finally felt like I understood myself. We had talked about how not only do I have artsy-fartsy preferences, but I'm also just…nice. As in, too nice for traditional business roles. And my ethics and morals are entirely unshakable. I'm not willing to "do what it takes" if it means compromising my beliefs. Like, I am literally incapable of this.
The results I was getting over and over again from all my best-career-for-me exploration were pointing me to writing, counseling, academia…nothing that said "big money." And yet I was still trying to make that goal fit in somewhere, too. I was associating my intelligence and work ethic with pay rate, and when John spelled it out for me, I realized that was a totally misguided notion. That's not how the world works. Being smart and working hard does not necessarily yield a high paycheck. Industry matters.
Choose What to Sacrifice
So I had a breakthrough at this point. I realized I couldn't make a decision because I was trying to achieve two competing goals with my career. I knew I had to let one go.
First: I want to make a lot of money, OK? I always felt like I was destined to because I worked my ass off in college and got near-perfect grades, and I've worked my ass off in my professional life and gotten accolades, raises, and promotions. And I could totally stay on this track and eventually make a lot of money.
But it would kill me (see: INFJ).
I entered quarterlife crisis mode because the possibility that my job may be eliminated became very real, and I had to start looking for other positions. I cried to my mom (I'm 26, why?) about my bad luck in the business world, and she blurted out that my profession wasn't a good fit for me, and never had been. And she was right, and I knew it, and I decided I needed to figure out what was a good fit for me now, at a point where I was potentially going to be forced to find another job anyway.
It became very clear that I could either aim for a high salary or for career satisfaction. But not both.
I'm guessing you know which one I chose.
Identify Your Voice of Reason
John calls me out on my shit all the time. I need him to, and he knows that, and he's accepted his role as my personal voice of reason.
Though I know what kind of work I should be going after now, money still influences me. Somehow, I'm able to forget who I am and what my goals are, like, every day. The fear of financial uncertainty and undefined professional benchmarks associated with my chosen career path clouds my thinking. And if I didn't run decisions about my career by John first, I'd make bad ones.
I know this for a fact, because just this week, I was presented with the opportunity to do some contract work (unrelated to wellness or personal development or anything I really care about), and I almost signed the damn contract right there because all I saw was additional income. I told John about it, and he listened, paused, and then said, "Let me put this in terms you understand." (And in my head I was like, "What the HELL, John?")
He went on: "You want to do epic shit. You say, 'If you're not doing epic shit, stop doing it.' Will doing this work be doing epic shit?"
And immediately, I had my answer.
***
Discuss
Do you need to let go of one goal to achieve another? Do you have a voice of reason? What's the best career advice you ever got?
Liked this post? Maybe sign up for email updates. Cool bye.