Why Millennials Must Stop Talking to Their Parents About Their Careers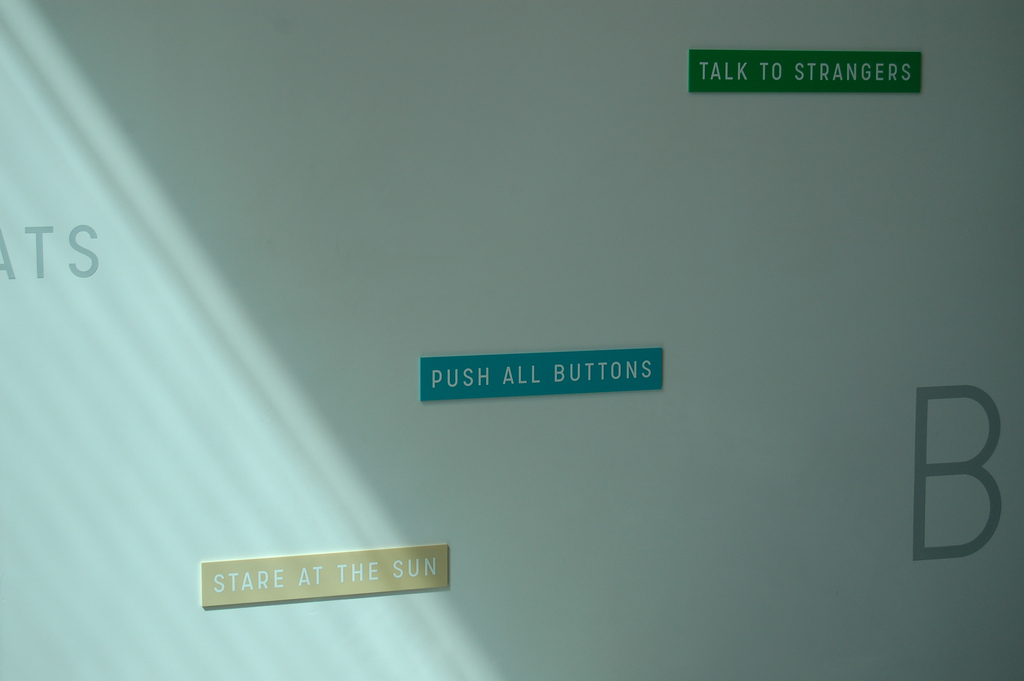 The birth years of millennials, or Gen Y, is apparently something experts can't agree on. Being born between 1977 and 1994 is one of the widest ranges I found that qualifies a person, and it's what I'm going with here. This would make me a millennial.
***
My parents are the best human beings to ever walk this planet, and you'll never convince me otherwise.
They both grew up poor, they both found a way to get an education, they both worked their asses off to build successful careers, and they both sacrificed a ton to give my brother, sister, and me cushy lives. They're intelligent, hardworking, caring, and I respect the hell out of them.
But respectable does not a good career coach make.
We Love Mommy and Daddy, But…
Members of Gen Y adore their parents. We want them to play the parent role, but we also treat them as friends. We want to have drinks with them. We want them to come to our parties. We invite them into our lives continuously, and we want to talk to them about stuff. We have great relationships with them.
Millennials love their parents to pieces, and we really, really want to make them proud. We seek their advice on big decisions, and we're always asking for their feedback. Most of the time, this works out well for us, and our parents' recommendations are spot-on.
But when it comes to career, their suggestions are…bad.
…We Have Different Definitions of Success
It's not their fault. Not at all. And maybe instead of "bad" I should say "irrelevant." Is that better? I LOVE YOU MOM AND DAD GOD I FEEL SO BAD ABOUT THIS.
The thing here is that Gen Y cares about way different things than their parents (Baby Boomers and Gen X) do. Baby Boomers care about prosperity and ownership. Gen X cares about time with their manager and internal promotion. Gen Y cares about self-expression, social responsibility, and making an impact.
We're all speaking different languages, especially in conversations on work.
Our parents work for money. They work to be able to own houses. They work to move up within the same company. They work to retire.
As millennials, we think money is nice and we definitely want it, but we're more concerned with fulfillment from our careers. We've pushed the whole home ownership thing aside for now because it doesn't make sense for most of us. We think it would be unwise to stay at one company for an extended period, at least early on in our professional lives, because we want to continuously gain new skills and we know "paying dues" isn't the way to do it.
As for planning on retirement, that seems either hopeless or dumb.
None of this is news, really. We know these things. We know there are huge differences in work values among the generations.
But we somehow forget all this knowledge when we talk to our own parents.
What This Means for Your Career
If you want to avoid feeling misunderstood, disappointed, or defeated, you can't talk to your parents about your professional life.
Their completely different worldview is problem enough, but add in the emotional investment they have in your well-being as your parents, and you're just asking for yelling and tears.
If it hasn't already happened to you, it will: You are going to map out this awesome (to you) career path or become really inspired by this amazing business idea you have, and you're going to tell your parents about your plans…and they'll either blow up and tell you to get your head out of the clouds and be realistic, or they'll smile and nod, say vague and meaningless things, and freak the fuck out internally.
Either way, you'll be stalled or stuck, your confidence will take a hit, and your career will suffer because you'll return to a path your parents approve of. Again. Until you want out. Again.
Gen Y does not have a problem being realistic. We just believe in a different reality. You're better off discussing career decisions with fellow millennials (perhaps your personal voice of reason) or a career coach who understands your generation than talking to your parents.
They only want what's best for you, and, ironically, that can really hold you back.
***
Discuss
Do you ask your parents for career advice? Have your parents frowned upon your career plans?
Liked this post? Maybe sign up for email updates. Cool bye.