Fun Facts About Our Engagement (+ Pictures)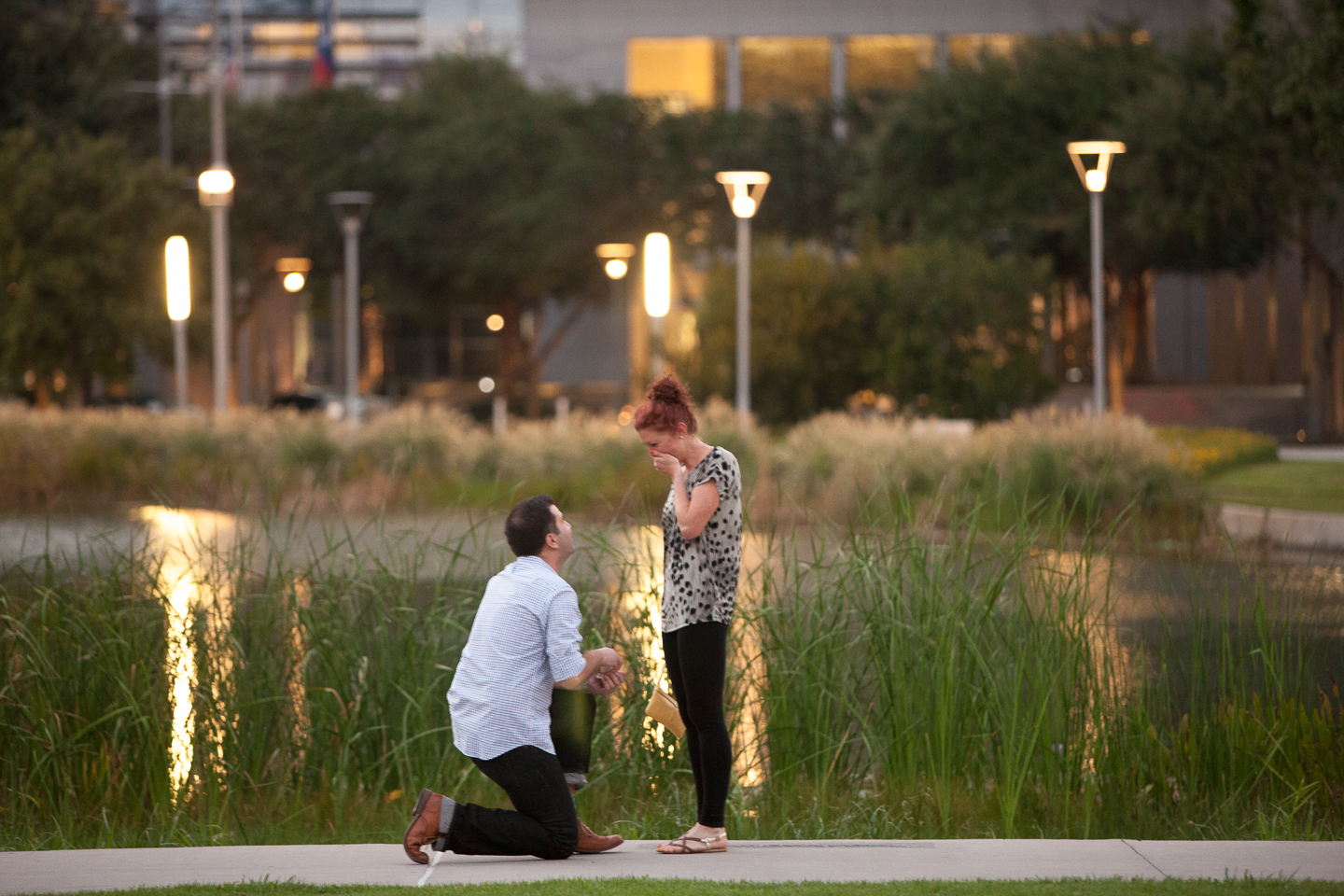 Note: This is a "Cassie's Personal Life"-type post, so if you're not into that, see ya next time (asshole).
Remember this post? You guys, he proposed.
I said yes.
We're engaged.
We're getting married.
(It took me a solid two weeks post-proposal to fully realize what actually happened, and based on the undertone of disbelief in those words above that just came out of me, I apparently still haven't wrapped my head around the fact that John is going to be my husband and I'm going to be his wife. Like…what? WHAT?! We're getting m a r r i e d … ???)
People seem to be interested in the story and the ring, so here are some fun tidbits:
The Proposal
It happened at the site of our first real date, along the same walk in the park we took that night.
I unknowingly set the scene by talking my face off about the memories we had together just before he popped the question.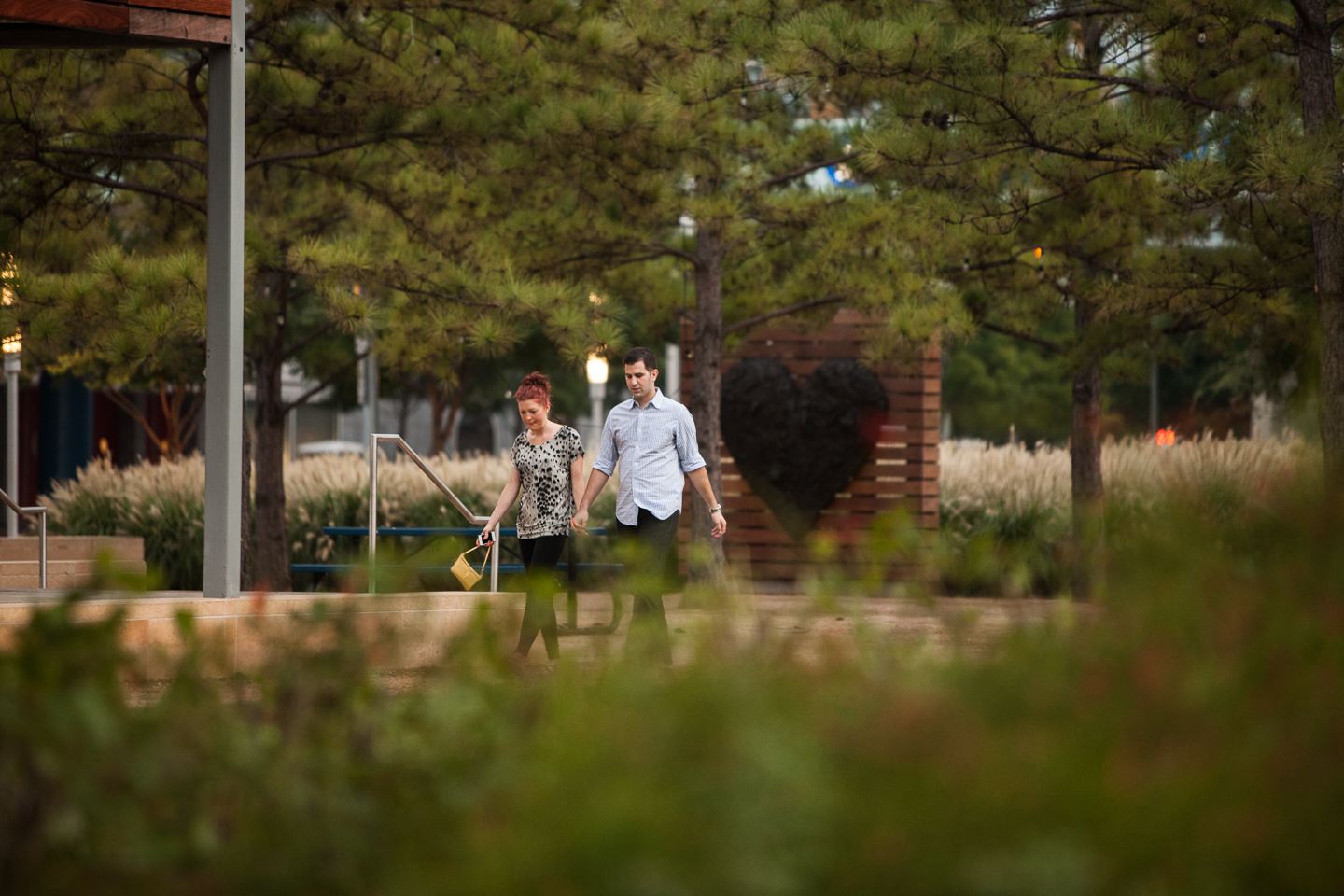 My family was on a plane here (Houston) when he did it, so we got to celebrate with them shortly after.
I knew they were coming, and I thought maybe John might ask me while they were here, but I was sure he wouldn't do it that day because I knew it was really important to him to ask my dad in person first. And he hadn't talked to my dad yet. Or so I thought…
John flew to Indiana two weeks prior to the proposal to surprise my dad (the rest of the family knew he was coming) and ask him for his blessing to ask me. I thought he was in Austin at a soccer clinic.
I was hung over and out-of-town that day he was in Indiana–a plan devised by my future sisters-in-law to keep me from suspecting anything.
After John asked him, my dad was so excited and drank so many celebratory drinks he missed work the next day (this may be my favorite part of the whole story).
John's brother hired a photographer, Leslie Cervantez, for the proposal, who got all kinds of shots paparazzi-style (all photos in this post are by her, with the exception of the ring close-up collage).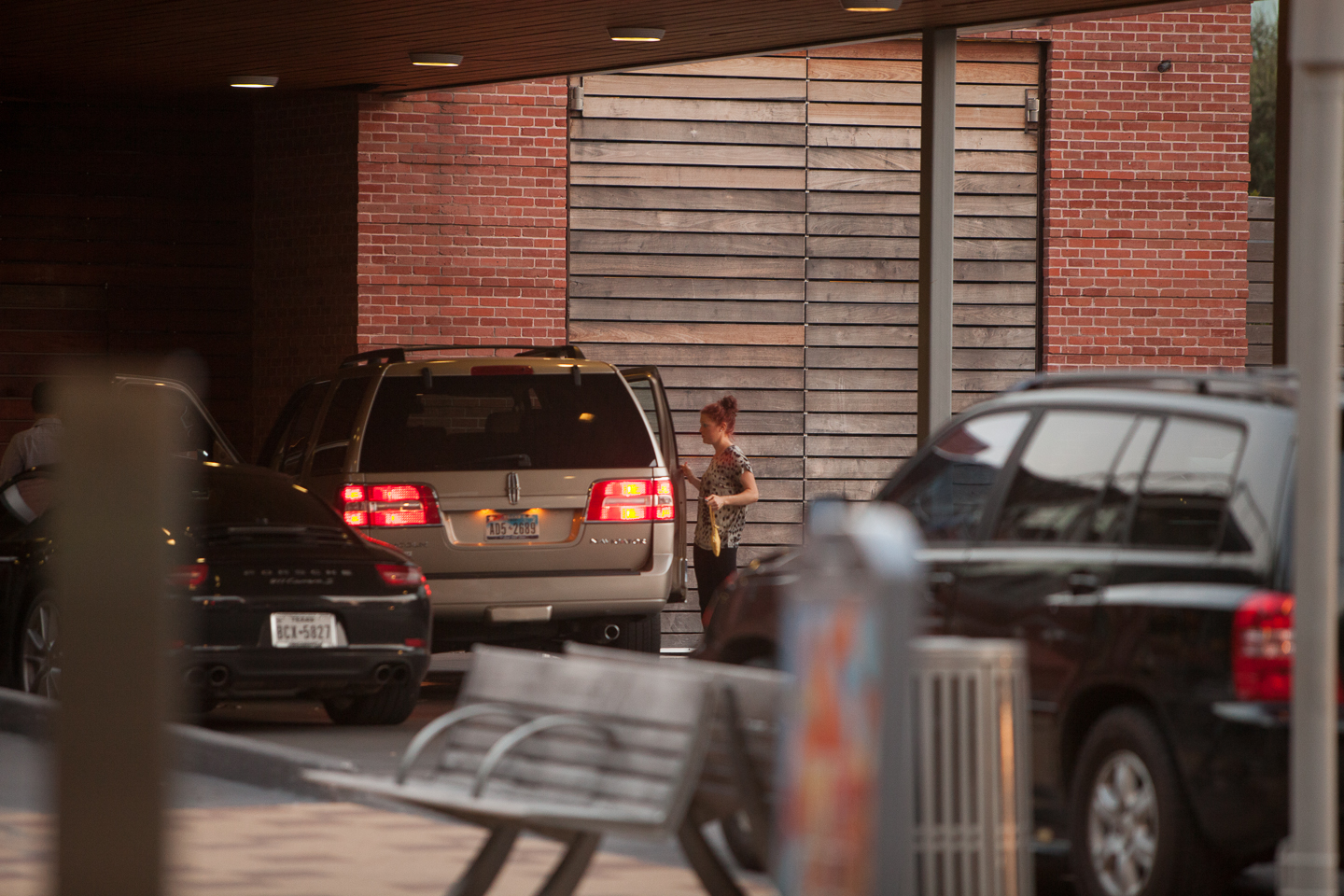 If the photographer hadn't been there, I wouldn't remember much of the event, because I sort of blacked out.
I didn't cry until the next morning. I simply could not process emotion.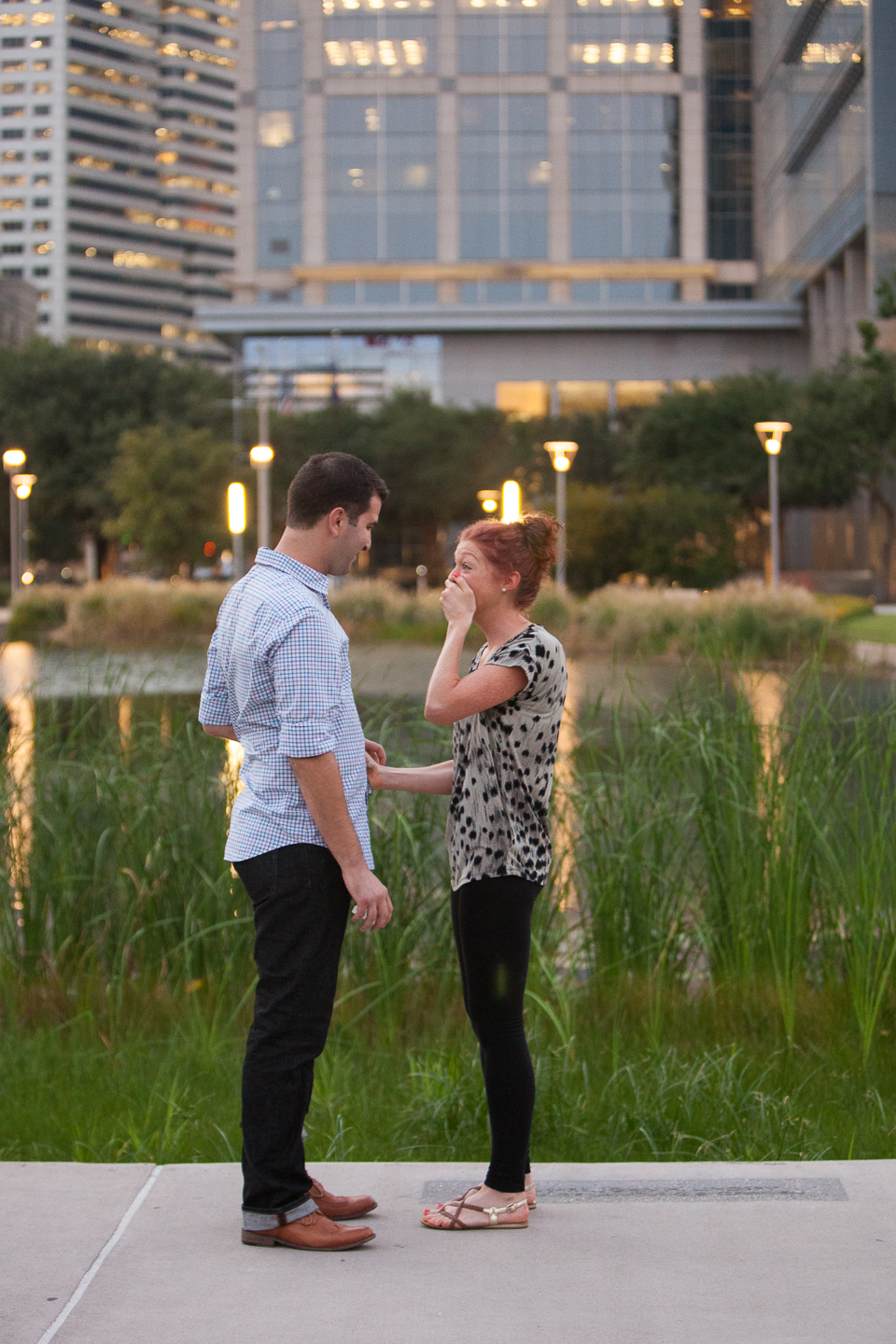 I was so shocked by it all that when I finally noticed the photographer, I thought it was just a lucky coincidence that someone was already taking pictures in the park, and that she must have seen him get down on one knee and came over to capture it. (Duuuuuumb Cassie.)
At several points throughout the night after the proposal, I felt SUPER uneasy and couldn't figure out why. I realized later it was because everyone around me had known all about the plan and was just chatting away and celebrating, and I just wanted everyone to stop making memories and shut up for a minute so I could catch up and process what was going on.
Mine and John's families met for the first time the night of the proposal, and spent a lot of time together over that weekend, and they meshed so, so perfectly. John's family was so excited and welcoming of my family; my family was so excited and appreciative of the hospitality…it was perfect.
The Ring
It's a rubellite tourmaline surrounded by pink sapphires set in rose gold, custom-designed and created by the popular and talented jeweler (and our friend), Ernesto Moreira.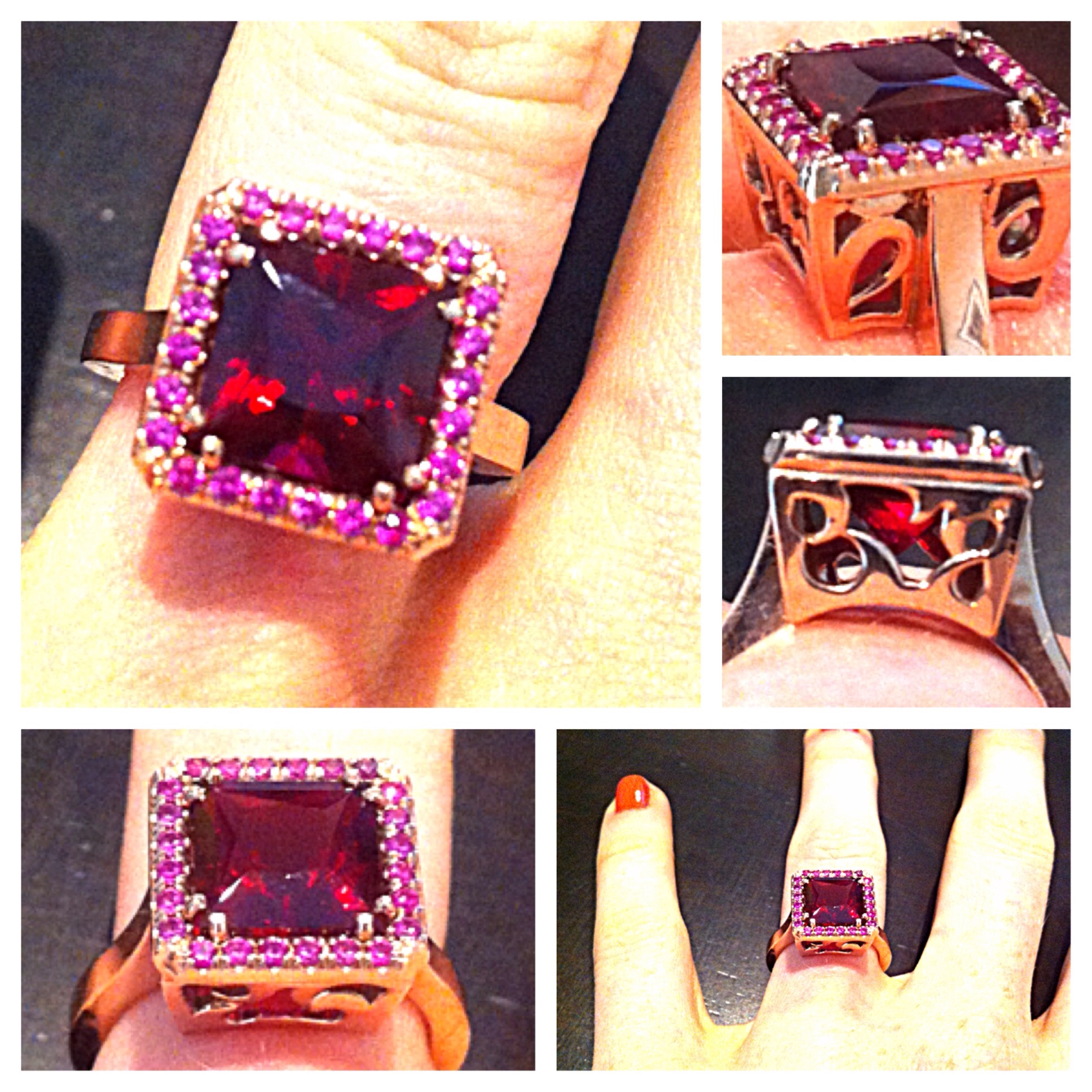 I very much did not want a diamond, mostly for ethical reasons, and John and I decided together to go with a rubellite tourmaline–but he and Ernesto did everything else, so the actual ring was a surprise. (I love love love it and it's so very "Cassie.")
The stone is from a German-owned Brazilian mine which enforces safe working conditions (that was my #1 priority).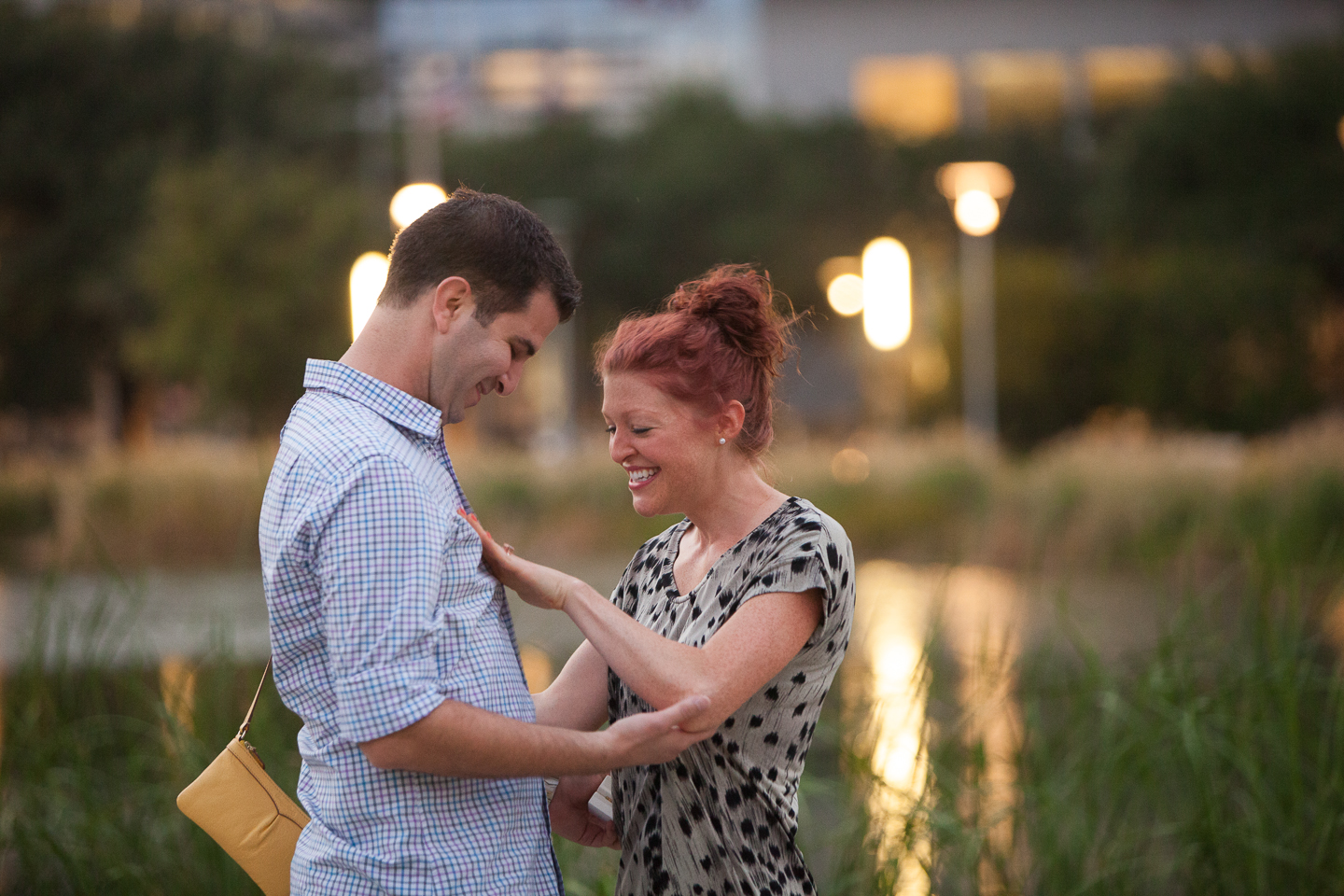 We met Ernesto through a Craigslist transaction–John bought some file cabinets from him. Like, well over a year ago.
Ernesto is Cuban and John's dad is Cuban, so a bond formed immediately, and a friendship grew from that point.
The Emotion
I've never, ever felt so much happiness in me as I did seeing our families interact, and having my family here to see my Houston life.
My dad's support of our relationship–the enthusiasm he shows for it, the respect he has for John, the love he has for me–brings about an almost overwhelming feeling of…I don't even know. Just so much emotion. I kept saying "warms my heart" to describe experiences that weekend, and it annoyed me because it's not something I would typically say, but it really captures the feeling. So, I guess, my dad's support of our relationship–it warms my heart.
My mom got choked up when she described the change everyone saw in me when John entered my life, and that moment represented so much. I'll never forget it.
My sister beamed with joy the whole weekend and my usually-quiet brother talked my ear off about being excited for us and for John to be an official member of the family. (I can't even…NICENESS OVERLOAD right now as I write this, y'all.)
John and I cried together twice that weekend, when it was just us two, both times listening to songs that remind us of our relationship.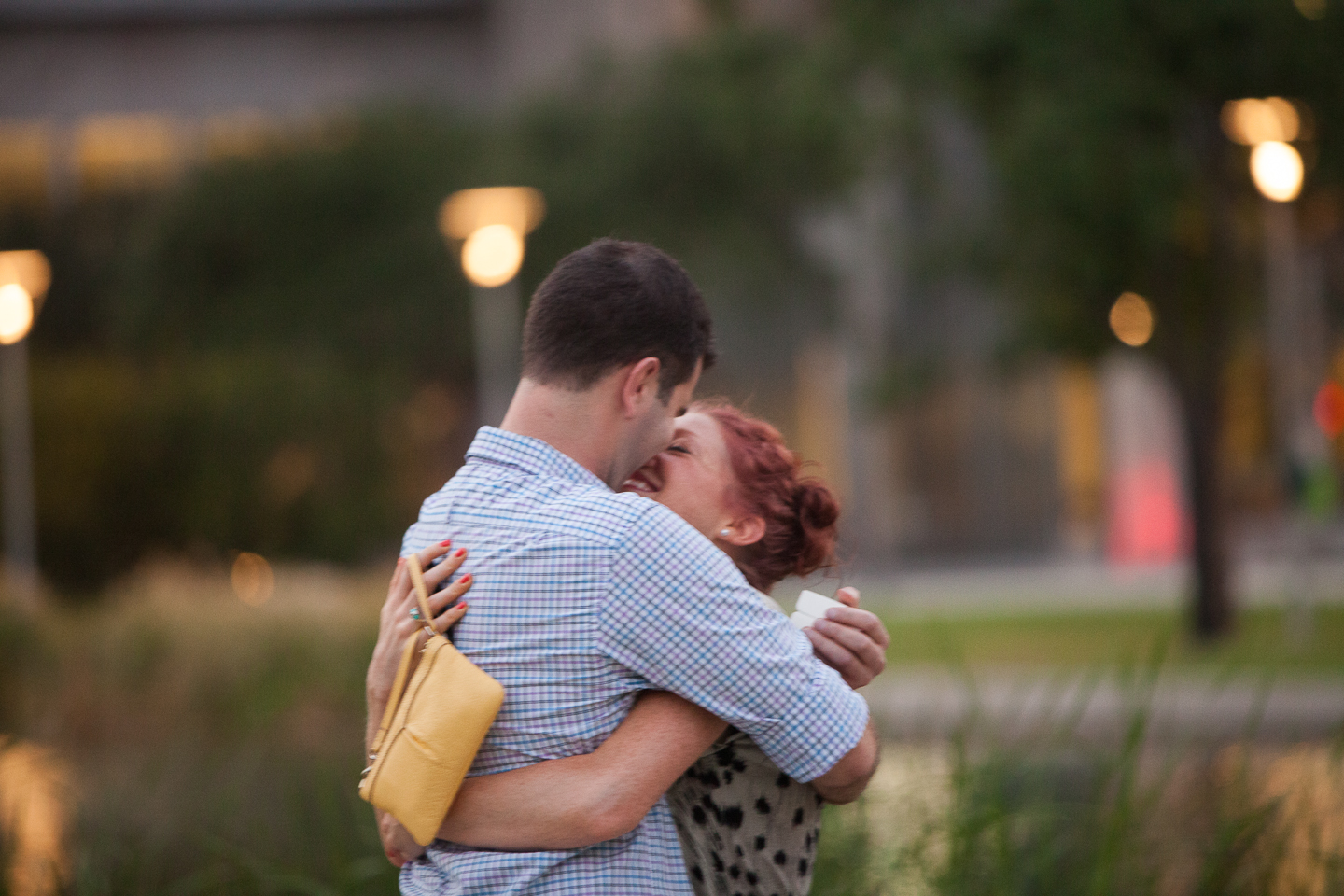 You know how people describe someone as having a certain look in their eye? I know what that means now, because John literally looked at me differently that weekend. Like he loved the crap out of me.
I still can't believe he loves me so much.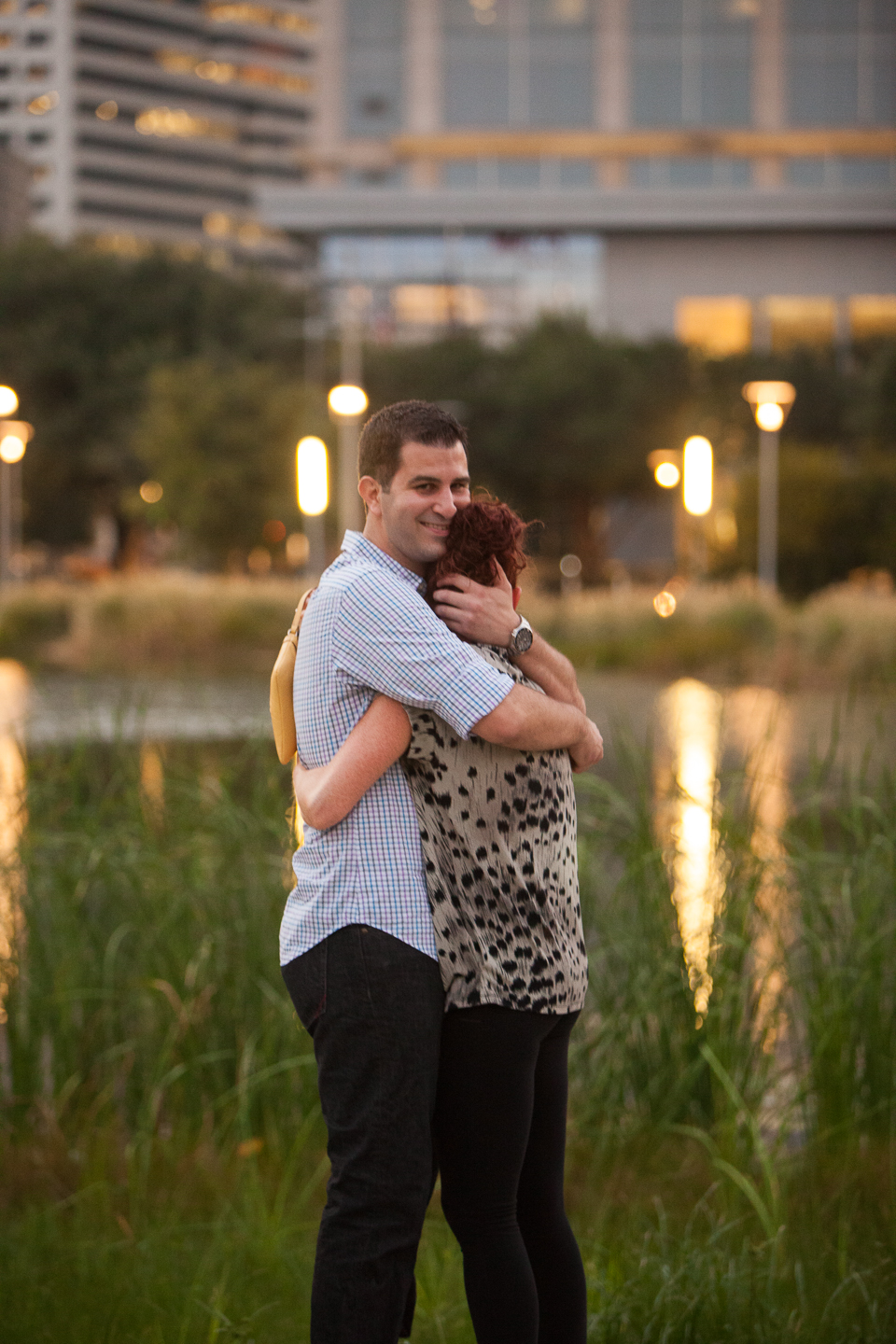 Liked this post? Maybe sign up for email updates. Cool bye.