Be a More Efficient Blogger: Quit Falling in Love with Your Writing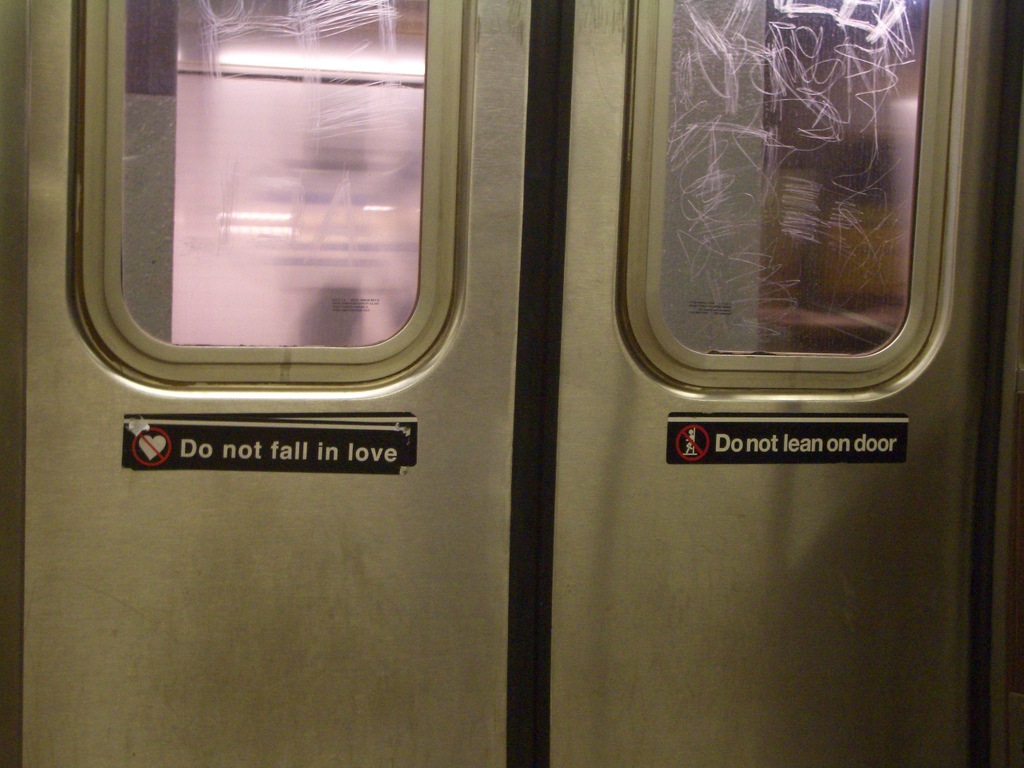 I care a whole lot about the posts here on Alternative Badassery, my third blog.
That's not to say I didn't care about the posts on my other two blogs–I spent a ton of time writing those–I just didn't have a clear vision for my site and blogging efforts. I kind of just set up shop on a free WordPress-hosted space, jumped in, and started writing. But with AB (let's call it that, yeah?), I logged many, many hours of planning and prep work for this sucker before ever attempting to write the first post. After three years of half-ass blogging, I'm finally taking it seriously. And I have big plans for this place.
Now, considering I've been blogging on and off for such a long time (in blog years), one would think I'd be hammering out posts right and left at this point. I have all the groundwork laid; I just have to start producing content. Seems like this should be a piece of fuggin cake given I have a list of post ideas sitting at over 40 topics right now.
But I'm struggling my face off to write. It's taking me way too long to crank out a post.
This is for several reasons (perfectionism, editing while writing, finding tangents in my posts, redoing my outline, not using an outline, I could go on), but there's one particular hang up I've realized is really slowing me down: I'm falling in love with my writing.
Creativity is Awesome, But Random Creativity is…Random
What I mean is that I'm crafting these fucking brilliant headlines, and writing these amazing subheaders, and hitting you with a one-two punch of mind-blowing topics and inspired language. And I'm just looking at my mini masterpieces and just admiring the shit out of them…and being unwilling to change any of it.
That's why I'm getting stuck, and why my posts aren't coming to fruition: I'll write all around these precious elements, trying to find a way to make them work, but I just spin my wheels.
To be a good blogger is to realize you're going to have to throw some of your most creative work right out the window.
Bloggers aim to be effective communicators. Fancy-but-irrelevant writing does not further this goal.
Expect to Change Every Single Word
I suggest going into your post expecting every bit of it to change. Don't get attached to a single thing you write. Pound out your first draft and pour out everything that's in your head, then prepare to delete liberally.
As you edit, consider the cause of any rewriting. If you realize you're just trying to save something beautiful, stop rewording and just get rid of that beauty. Don't try to salvage those sentences that make you feel like a great writer but are causing you to change the stuff around them to make them fit. If you allow them to stay in your post, you'll never stop revising and never hit the publish button. (Or worse, you'll publish something disjointed just to keep the parts you adore. My other two blogs feature a ton of this, which is why I haven't linked. Don't you go searching…)
If you accept from the get-go that you may have to get rid of writing you fuggin LOVE, it will be easier to kill your darlings, and you'll get posts out the door faster.
***
Discuss
Bloggers: Do you find yourself rewriting for the wrong reasons? What keeps you from finishing posts quickly?
Liked this post? Maybe sign up for email updates. Cool bye.